Willis Kenderly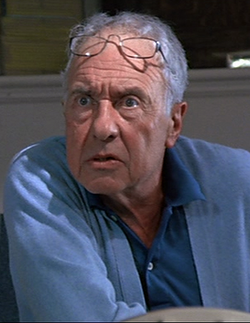 Statistics

Born
Syracuse, NY
Status
Alive
Occupation
Physician
Portrayed by 
Gordon Sterne
The physician who attended Karen Joan Nash upon the birth of Russell Edwin Nash at 11:17 AM October 22, 1945.
In her research into Nash, Brenda Wyatt found a photostat of Nash's birth certificate and called on Dr Kenderly for more information. He told her that he had been practicing in Syracuse, NY,  and that Nash's mother was a rarity at the time - unwed. She had her baby and then died. The child lived about a minute and a half and than he too died.
The first drafts of the script has his name as Willis B. (W.B.) Kadell.