The second entry in the first season of the audio series.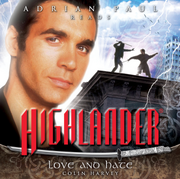 Duncan MacLeod witnesses the impossible, two immortals in the midst of combat die without either losing their heads.
Driven to find the reason for their unnatural deaths, MacLeod and his friend soon meet Maria Rostov a mysterious immortal with a deadly secret, and a band of immortals hell bent on capturing her.